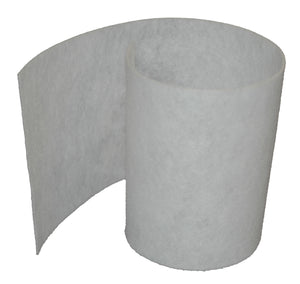 *
MADE FOR JUNIOR HEALTHMATE UNITS
*
PERMAFILT Pre-Filter replacement for standard size Austin Air Purifiers. These include Austin Air HealthMate Air Purifiers, Austin Air HealthMate Plus Air Purifiers, Austin Air Allergy Machine Air Purifiers and The National Sleep Foundation Bedroom Machine by Austin Air. 
Features:
Pre-filter traps large dust particles from entering the inner filtering.
Designed to be vacuumed from outside and eliminate costly 3 month filter changes.
Package Dimensions: 15.2 x 7.4 x 2.5 inches
Item Weight: 2.4 ounces
Shipping Weight: 2.4 ounces
Manufacturer: Austin Air