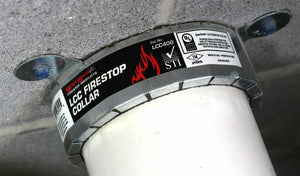 Central Vacuum Fire Collar
Most cities require you to have this for code.
Item fits around the 2 inch pipe going through your wall from the garage to the main central vacuum unit.
If there is a fire, it will collapse the pipe so fire can't get past the wall as fast.
This collar will fit all brands of central vacuums