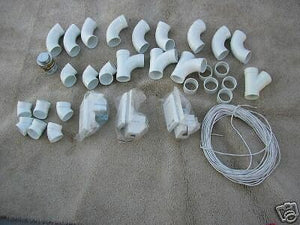 Central vacuum do it yourself three inlet super valve direct connect wall valve installation plug in kit.
The kit comes with mounting bracket.
10 long 90s

3 short 90s

6 45s

6 stop couplings

3 super wall valves

18 gauge low voltage wire.

Glue

3 sweep tees

1 sweep wye.

Low Voltage Wire

Pipe not included.